Some of our clients' comments on working with us...
Software development, 3rd party integrations & Support
We have had the pleasure of using Gaelic Software as a sub-contractor for over 15 years and have always found Mark and his team to be very professional, trust-worthy, skilful, pro-active and pleasant to work with. We have repeatedly been very impressed with the quality of their work and they have always met deadlines and provided excellent after-development support. The code they have developed is top quality and Gaelic Software displays a real understanding of our requirements. They have always provided accurate cost/time estimates, communication is quick and clear, and the delivered code is exactly what we request. We would always select Gaelic Software as our outsourcing provider and cannot recommend them enough.
- Rita Mannion, Technical Director,
Abacus Accounts System Ltd.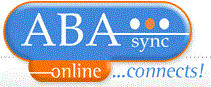 Bespoke Software Development
I was very impressed with the system developed by Gaelic Software. It really improved our processes.
- Noel Molloy, Key Account Manager,
LotusWorks

Data migration and existing systems support
Gaelic Software provided support and system upgrades during a 2.5 year data migration project, as we moved from our old MS Access system to a more modern CRM-based solution. Their professional support and extensive experience enabled us to meet our business objectives for the new system and perform our day-to-day support of our members.

A full review, analysis and documentation of the existing system was required, before any support or the large data migration task could begin. The complex architecture of our system had multiple database servers sending daily FTP data feeds over VPN to our interactive customer website and to our 3rd party databases. Technical skills in Visual Basic, SQL Server, MS Access, JavaScript, Ajax, PHP, CSS and HTML were required.

During this time, Gaelic Software consistently delivered a high level of professionalism with quick response times, strong technical support and amiable interactions with my team. Gaelic Software
- IT Services Manager,
Educational and Development Organisation in Financial Services*
Mobile Software Development
We have utilised the services of Gaelic Software on a number of projects. The quality of the work, their technical skills and their management of the projects has been top-class. They work well with our people, are responsive to our needs, they take ownership and they support all their projects. It has been a pleasure working with Mark and his team and I would have no hesitation in recommending Gaelic Software for any software development work.
- Pat Reidy, CEO,
XYEA